Blog Archives
Those familiar with Ab dash Soul may consider him the elusive and otherworldly member of TDE. Always donning sunglasses and frequently a fitted cap crown, Ad-Soul can fade into the background for those unfamiliar. His past projects have included themes uncommon in mainstream rap – outer space, conspiracies and the like. But with the spotlight on TDE (arguably because of Kendrick's stellar debut album and guest verses), everyone is paying attention to Ab-Soul like never before. ScHoolBoy Q released an amazing album in Oxymoron. The newest signees, SZA & Isiah Rashad both released impressive projects, See.SZA.Run & Cilvia Demo, respectively. After a little public angst over his project not being released (see: Twitter), Top Dawg of Top Dawg Entertainment pulled the trigger on the promotion for Ab-Soul's latest release. Check my review for These Days… below.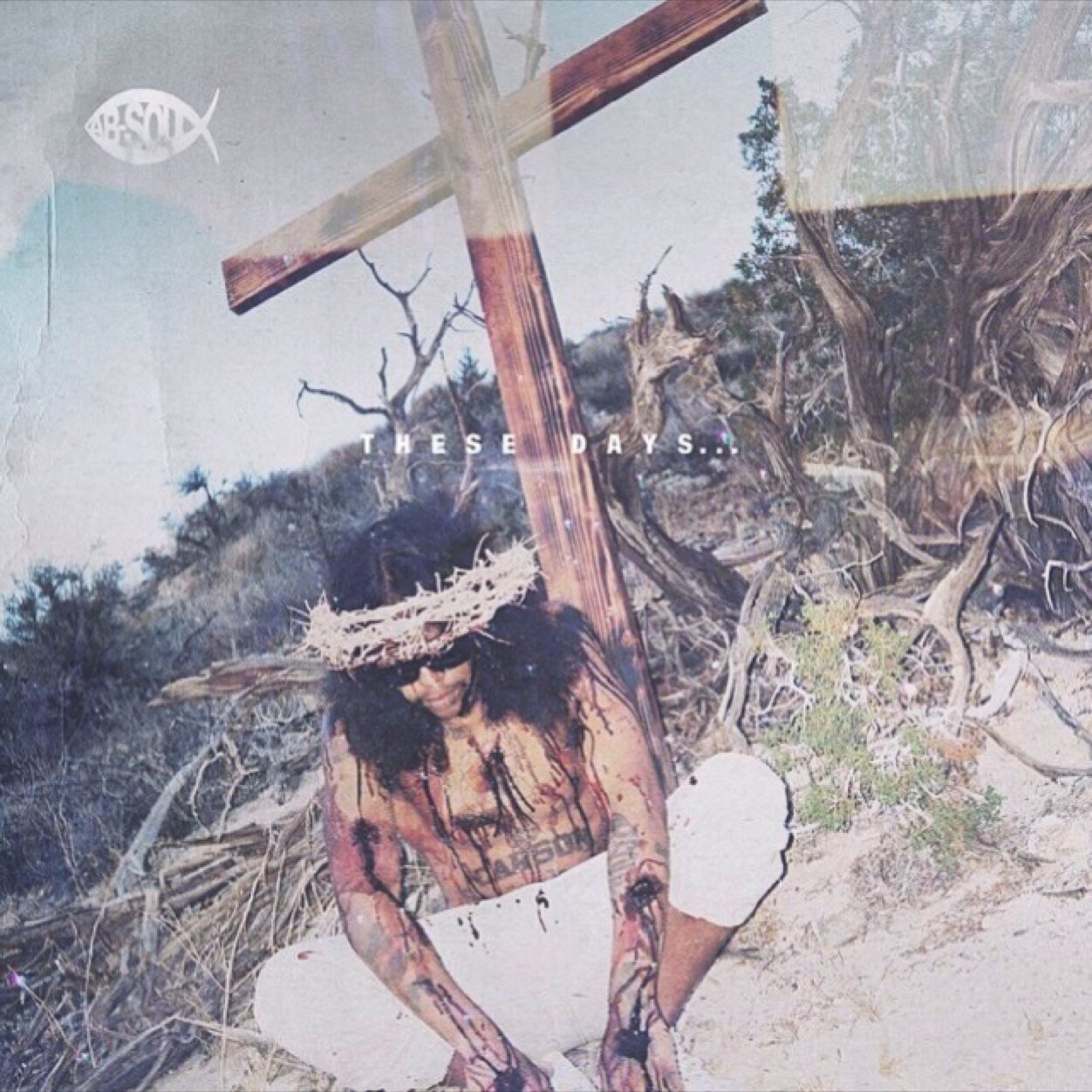 Before I talk my shit, let me start with being honest. I never really liked Ab-Soul's brand of hip-hop. Not that I thought he wasn't a talented rapper, I just couldn't totally get jiggy with his previous releases – Long Term Mentality, Control System. But, I have a new appreciation for him after listening to These Days…, perhaps even for the obvious reasons. I could relate to the material more. The production is more familiar to TDE and the left coast sound. Additionally, his content is more accessible. I was impressed by this album and I plan to revisit previous releases.
The album features a seemingly random menage of features: Rick Ross, Lupe Fiasco, Action Bronson, Danny Brown, Ravaughn, most of TDE, and more. J.Cole even makes an uncredited ad-lib appearance courtesy of a track he produced. But Herbert Stevens IV makes them all work. In an interview with Life+Times, Ab-Soul shares that he wanted this album to have something for everyone, and he achieves this perhaps getting slightly lost in the struggle to appeal to various listeners. The album opens with "Gods Reign" featuring the airy vocals of SZA, clearly the reference point for the album artwork and the stand-in for a title track for the album. Ab-Soul gives us a peek into where his head is at now after the death of a girlfriend and a binge of various drugs. However, it doesn't sound tortured or particularly sad mentioned with enlightening baby mamas and booking tour dates. Check it below.
The first half of the album features production and content familiar to original Ab-Soul fans including "Dub Sac," a soulful two-part track detailing personal drug use and the effects of the drug game on his family and upbringing. SZA makes an uncredited airy appearance that reminds me of a different time in west coast rap music. Lupe Fiasco and Rick Ross both make appearances in the first half of the album, with the latter's appearance much more impressive. But then again, when is the last time Lupe Fiasco impressed anyone.
The weakness in the album comes with the odd inclusion of an alter-ego Jimmy (aka The White Ab-Soul) and the overused "Migos-flow." Like, why? Right as you start to side-eye the project, Kendrick Lamar shows up for a jazzy mid-point interlude prime to make you salivate for Kendrick's sophomore album. "Sapiosexual" includes a credited SZA appearance but it seems juvenile and outdated. I was under the impression we were done with the fuck-your-mind analogies in the early 90s (see: dead prez "Mind Sex"). The second half of the album continues to be lyrical, yet slightly uninteresting until "Ride Slow" featuring the always entertaining Danny Brown. Definitely not a fan of Danny Brown, but I'm always intrigued by his inclusion on "traditional" rap beats. And then the album closes with Ab-Soul rapping acapella in a battle with another rapper (battle rapper, Daylyt) showcasing his play on words, overall lyrical dexterity, and what appears to be the camaraderie within TDE.
Perhaps Ab-Soul's album suffers from sequencing issues. The overall flow of the album is sporadic with the most interesting tracks occurring before the Kendrick interlude. Is this an instant classic? Nah. But it's a decent rap album and I'm impressed by Ab-Soul's latest project. I expected accessible music, but I still prefer the cerebral mood of Control System. Ab-Soul's need to please so many different listeners has me wondering what type of artist he would be if he only made the music he wanted. There are lyrical gems reminding me that Ab-Soul is a lyricist first, but tracks like "Sapiosexual" and "Twact" leave me wondering what's on the cutting room floor.
Standout Tracks: Gods Reign, Hunnid Stax, Nevermind
Skippable Tracks: Twact, Sapiosexual
Another Music Monday playlist for your headphones. This week, I've decided to share my TDE playlist. TDE is =/= to Black Hippy. Black Hippy consists of Kendrick Lamar, ScHoolboy Q, Ab-Soul, and Jay Rock. But TDE has recently expanded it's roster signing rapper Isaiah Rashad and singer SZA – neither of which have a profile on Spotify. So this playlist will unfortunately include none of their music. But enjoy nonetheless. 9 hours of TDE, features and solo tracks, still sounds like a good Monday to me.
Also, as ScHoolboy Q preps for his third album Oxymoron, he's released a visual to "Banger (MOSHPIT)." Still don't know when the album is dropping, but he's turned it in to the label. Check the video below.
Who the fuck are The Black Hippies? I was asking that question, I swear, no less than 3 months ago. Now, their identities are known by most people that follow the new hip-hop scene. But in case you still aren't sure. Check out a profile of the group and it's members below. Get in tune!
Black Hippy
The supergroup consists of four rappers: Ab-Soul, Jay Rock, Kendrick Lamar, and ScHoolboy Q. Each member hails from the west coast, specifically, California. As a collective and group, they are signed to Top Dawg Entertainment with Aftermath and Interscope acting as major label affiliations. They haven't dropped an entire project together as they are opting to get the solo efforts underway first. They have collaborated on a number of tracks though, including the remix to Ab-Soul's "Black Lip Bastard."
Ab-Soul
Herbert Stevens IV grew up in the suburbs of California with entrepreneurial parents. He was exposed to music at an early age because his parents owned a local record store. After releasing two mixtapes and his first independent album, Longterm Mentality, Ab-Soul released the straight-to-iTunes album Control System. From his current contributions, it's clear that Ab-Soul isn't longing for that radio play that his other cohorts may be seeking.  Ab-Soul suffers from Stevens-Johnson Syndrome which causes him to have sensitivity to light and is why you'll frequently see him in sunglasses. Check his video for "Terrorist Threats" featuring Danny Brown's weird ass and the angelic Jhene Aiko.
Jay Rock
Jay Rock, born Johnny McKinzie, Jr. could be considered the rap vet out of the entire group. He's already been signed and released an album before becoming affiliated with Top Dawg Entertainment. I've heard that he's considered the most "classic" rapper of The Black Hippy collective. One of the more "street" members of the group, his upbringing in the projects and subsequent gang affiliation are common themes in his music. Listen to his first full length album, Follow Me Home, below.
ScHoolBoy Q
Before Quincy Hanely released the critically-acclaimed Habits & Contradictions, ScHoolBoy Q was a member of the Hoover Crips. He has cited Jay-Z as an influence on his rapping style and freequently collaborates with other member of the "new rap class" including Curren$y and A$AP Rocky. He has also received much praise for his lyrical ability and features. After catching a few video interviews with him, he seems like a pretty funny guy. Check out his "Back & Forth" with A$AP Rocky below.
Kendrick Lamar
What could be said about Kendrick that hasn't been said already? Arguably, he is the most interesting of the clique. He received a cosign from Dr. Dre and is even reportedly working on the (mythical) Detox. After dropping Section.80 to much critical acclaim, Kendrick has seen his star rise far beyond his Compton roots. There are rumors of a joint album with J. Cole, his new album good kid. m A.A.D city is set to drop before the end of the year, and his single "Swimming Pools (Drank)" is becoming everyone's favorite weekend anthem. The year of 2012 belongs to Kendrick Lamar. Check this video of Kendrick Lamar and ScHoolboy Q performing "H.O.C." and discussing The Black Hippy Movement from 2011.
It will be interesting to see if the group lives up to the hype or if one star will overshadow the others. What do you think?